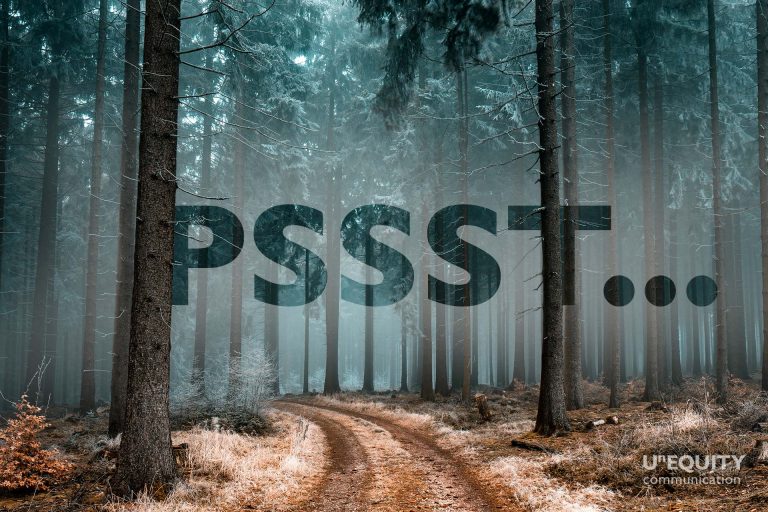 Just a trend or here to stay?
Quiet Quitting was the HR buzzword of 2022. At this year's annual conference of the German Association for Personnel Management (DGFP), it was still being talked about. While the term was unfamiliar to over 90% of conference participants, the phenomenon itself is widespread. 
For this reason, we want to first share the definition of this term, and then provide some tips on how to prevent Quiet Quitting.  
There are many reasons that your employees might be distancing themselves from your company. As you know, your employees are not all the same, and they have very different needs and demands. We'll come back to this in a moment. But first, how do we define the Quiet Quitting? 
Quiet Quitting refers to an attitude where employees don't directly resign from their position, but they see no positive outlook, and internally take a step back. 
In the current Gallup State of the Global Workplace 2023 Report, and in a recently published report from McKinsey, the increasing trend of Quiet Quitting becomes quite apparent. 
According to Gallup, just 13% of European employees are still motivated by their work, 72% are in the Quiet Quitting stage, and 15% are actively in the process of resigning. 
Recommended reading (in German): Süddeutsche Zeitung recently looked at the opposite trend of Loud Quitting in this piece titled Abgang mit Pauken und Trompeten. The process of Quiet Quitting starts much earlier.  
4 reasons for Quiet Quitting – and 12 measures to prevent it
According to current research, there are four main reasons for Quiet Quitting. Based on these, here are 12 measures that companies can take to motivate their employees and strengthen their bond with the company. In our opinion, the first challenge is to recognize that the team is not working at its best, and to identify the reasons. We have some tips on how to do this on our blog from last Christmas (in German). Tipps für den Weihnachtsmann und andere Führungskräfte. But now, back to Quiet Quitting.
Reason No. 1: Poor communication
When leaders aren't listening to employees or reacting to feedback and complaints, when the management messages aren't reaching the team—this can lead to disengagement. The rise of flexible working arrangements, such as remote working and hybrid working, can exacerbate this risk.
How to fix it:
Provide regular, clear communication from leadership, including the expectation for the implementation of management decisions.
Ensure that leaders are well-trained in employee motivation and communication, with an additional focus on flexible working arrangements that may require new communication standards.
Reason No 2 - The promises of the Employer Brand aren't reflected in the work culture
Employees notice when there is a disconnect between the promises made during the recruitment phase and the lived culture. A glossy Employer Brand that promises passion, teamwork, and a sense of purpose is only valuable if it reflects the lived work culture in the organization.
How to fix it:
Bring the HR department together with the marketing and/or communications department to assess whether your Employer Brand fits the target audience and accurately conveys your messages.
Review your Employer Value Proposition and compare it with the day-to-day experiences of your employees. — Surveys and an established feedback culture can be helpful here.
Check if your management team is living the values reflected in your Employer Brand and reflecting these in their daily interaction with their team.
Read our article about driving corporate culture with employee share programs.
Reason No 3 - Unclear career training and development pathway
Employees without a clear career path may feel that they are drifting. They don't know how to take the next step on the career ladder, feel unsure about taking on new responsibilities, or worry that they don't have the necessary qualifications to apply for another position within the company.
How to fix it:
Create a clearly defined Job Architecture and train the HR team and leadership on using it. The structure helps orientate employees. Companies with a well-designed structure can also better meet regulatory requirements such as the German Pay Transparency Act.
Schedule regular mandatory employee development meetings.
Develop (or purchase from an external provider) training and development programs and promote them internally.
Introduce a mentoring program to develop new talent or re-integrate people returning from temporary leave (such as parental leave, sabbaticals, etc.).
Reason No 4 - Inadequate or unclear Total Rewards Package
A well-designed package is excellent and even more so if it is valued by your employees and individualized to optimally suit their needs. Only then can employees comprehend the total value of their work, namely as expressed in the total of salary, benefits, development opportunities, corporate culture, and exclusive rewards that the company offers.
How to fix it:
Position Total Rewards as the core of your employer brand, and provide continual internal communication about the individual components. Invite feedback and evaluation, while aligning services and benefits with the internal target audience.
Provide clear information on existing or new parts of your total reward programs, and convey their advantages.
Integrate Total Rewards in all internal communications canals, digital and analog, and regularly put them on the agenda for discussions and meetings.
Read our article about Total Rewards as customer relationship management for HR.
Losing an employee is expensive. It generally costs a lot more to hire and onboard a new employee than it would to motivate the existing team. When you take the time to listen to the reasons your employees are quiet quitting, you can identify reasons for their inner resignation. And you can take the appropriate measures to renew the employees' enthusiasm for the company and their job satisfaction. We would be delighted to help you reduce Quiet Quitting.
Optimal communication is a powerful tool – not just against Quiet Quitting.

 
Using our acclaimed process Explore – Engage – Shine, we develop persuasive communication and execution strategies, with a clear, simple, and optimized communication concept. Read more about successful customer projects here.