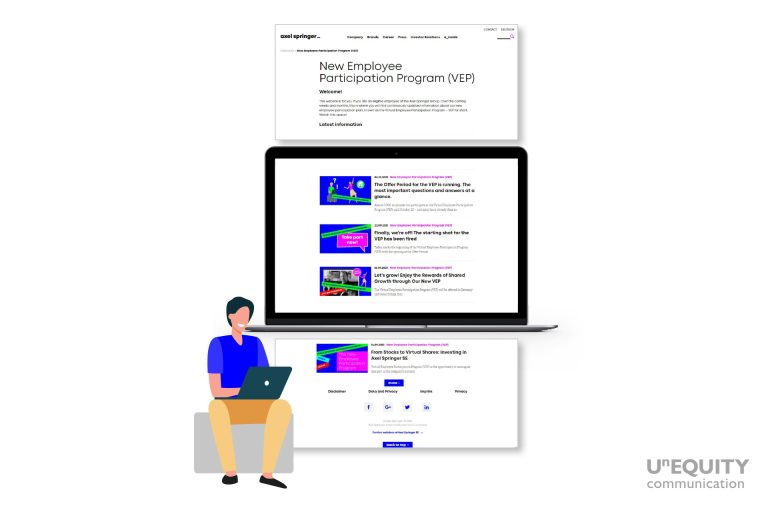 Employee Participation Program after Delisting
In spring 2020, the Axel Springer Group decided to delist from the stock exchange in order to increase flexibility in its businesses and better achieve its ambitious goal of being the global leader in digital content.
The longstanding employee shares programme was ended with the company's delisting from the stock exchange, but to encourage continued employee engagement, Axel Springer Group introduced a new virtual shares programme in the fall of 2021.
Unequity developed and implemented the strategic and creative communications campaign for the launch of the new programme – in a purely digital format.
Employees showed great interest in both the programme and the engaging communication, and expectations for participant numbers were significantly exceeded.